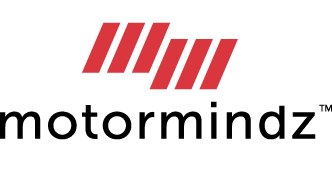 The Power of the motormindz Network, Now with Global Reach.
motormindz now has a Global Division with a footprint in over 32 countries.
For Solution Providers, our Global presence gives us the ability to help you quickly accelerate industry adoption of your solution across Europe, the Middle East, South America Africa, Australia and Asia – and consequently grow your Enterprise Value with clients globally through our extended Global Network.
For Professional Services clients, our global team is made up of members who've successfully started, run, and advised enterprises just like yours – whether at the scale of Global OEMs or regional start-ups – from a native view, and with a keen understanding of local issues.
Regionally and Locally Focused.
And, while our team now has global reach – that native view and understanding of local opportunities, issues and challenges – combined with decades of experience in local and regional markets, means we are able to support the development of focused strategies and solutions built from the ground up to maximize success in both local markets – and across your regional and global footprints.
Access to the Entire Global SME Network.
While having a native view is key – so is the benefit of access to motormindz entire global network of over 120 automotive industry executives, technology subject matter experts, advisers, and influencers.
The Global Division opens the opportunity to take advantage of a day-to-day team that is intrinsically local but is also fully backed up with complete access to the right Global resources at exactly the right time.
Thought-Leadership + Real-World Solutions.
Get in touch to see how we can help you discover the power of global access.
Scale your business.
We're always looking to evaluate disruptive products and platforms.
Consult our network.
Access the largest C-Suite network of automotive SMEs ever assembled.
Innovate your dealerships.
Tap our Retail Innovation Labs and create your dealership of the future.
Join motormindz.
Experienced? Connected? Motivated? Hit us up.
13 Hursley Road Chandlers Ford
Eastleigh, Hampshire, SO53 2FW
Want to become a customer?
Are you an OEM, automotive retailer, supplier, solution provider or fleet management company looking for inventive solutions that drives results?
Are you a tech-minded, entrepreneurial professional with a passion to work in a high-energy, growth-focused, fun environment?